"The Car Guys" consist of Bill Papageorge and Joe Messina. They are passionate automobile enthusiasts from the metro Boston area. They wanted to make purchasing a vehicle hassle free. Their combined automotive knowledge and resources help clients obtain top quality vehicles at fair market value without the typical used car sales techniques. "The Car Guys" give their clients considerable savings because they have low overhead. They don't have large brick and mortar facilities with the burden of millions of dollars in inventory and a large administrative and sales staff. They keep it like that so they can pass the savings on to you.
Bill and Joe are relentless in pursuing the perfect vehicle for you. "THE CAR GUYS" love what they do and what they do, they do well. Bill and Joe have been building their reputations for decades, and both know the importance of a satisfied client. A satisfied client will send "THE CAR GUYS" a referral. This is key in long term success and it is the motivation for their partnership.
"The Car Guys enjoy what they do….and always do it with the interest of the customer in mind."
About Bill Papageorge
Bill has been in the automotive industry for over 30 years. His experience, knowledge and vast resources in the automotive world help consumers make excellent purchasing decisions.
He is a guide of sorts who can lead you to the car of your dreams, and make sure you get an excellent vehicle and a great deal as well!
As a host of "THE CAR GUYS Radio Show" for the past several years he was able to educate consumers and provide a service to his clients.
Specializes in Imports and Domestics
Is licensed in 50 US States and Canada (Exporting Worldwide also available)
Over 30 years experience
Has extended mechanical and technical automotive knowledge (Automobile Technician)
A buyer for many New Car Franchises and Independent Automobile Dealers
About Joe Messina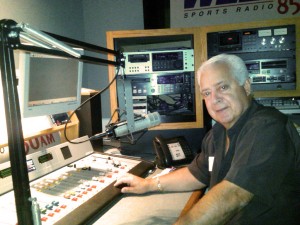 Joe, formerly of the West End of Boston has had a fascination with automobiles since he was a young man. Since then he has owned many classic automobiles and today boasts his classic love affair with his Black on Black 1963 Ford Thunderbird.
Today Joe is a very well respected business man and has an impeccable reputation in the athletic industry as a leader and innovator.
Joe ran one of the largest athletic screen printing facilities in New England for over 35 years. Serving high schools, colleges and professional sport teams. His experience in sales and insistence on quality and perfection make for the ultimate automotive buying experience for you.
Avid Collector Car Enthusiast
Successful Business Entrepreneur
A perfectionist
Expert Operational Manager for Retail and Wholesale Sales